Options for your next bassoon
August 5th, 2021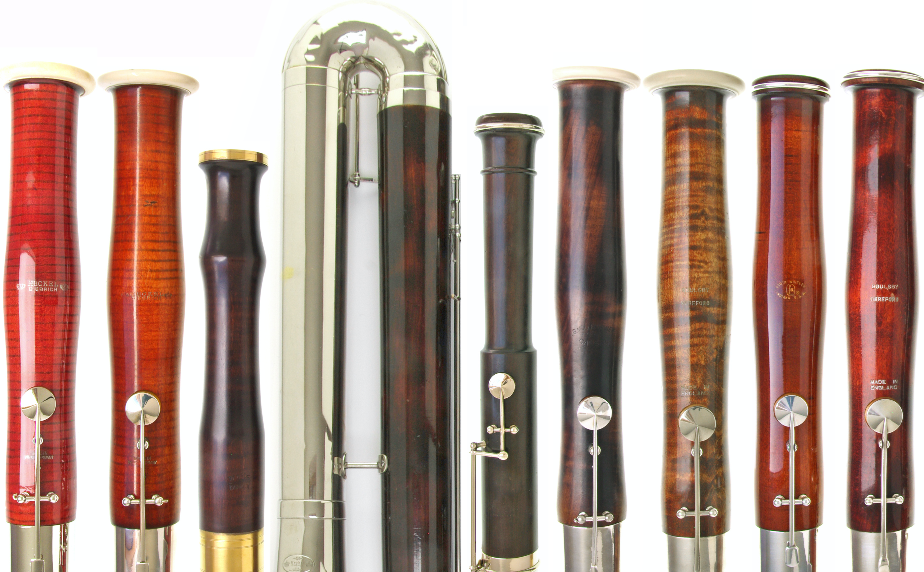 Options for your next bassoon
If you are currently contemplating investing in your next bassoon or contrabassoon, we have a number of interesting instruments for sale for your consideration. 
Heckel 127XX – sympathetically overhauled by us, this is an instrument you will find it hard to equal if you are a top professional bassoonist, or aspiring to be one. Made in the mid-1980s, it has everything a professional could ever require from a bassoon: tone, projection, dynamics, and more keywork than any bassoon we have ever seen before.
Heckel 122XX – we offer an ideal opportunity to try two world-class instruments side by side. This one has been fully serviced and set up by ourselves, and has masses of keywork even if not quite the level of the 127XX. It rivals that bassoon in every respect. Both are well worth trying, and you are unlikely to ever have a better chance to have the pick of two outstanding bassoons.
Wolf Classical after Tauber

– a different animal entirely to the two previous choices. A copy by Wolf of a classical era (1750 to early 1800s) bassoon from the renowned maker Tauber. This is a very nice example and is ideal for playing classical repertoire within an appropriate ensemble. It doesn't have the projection necessary to keep up with large modern orchestra, but it has a sweetness of tone making it ideal in smaller ensembles and especially alongside other classical-era instruments.

Interestingly, the Wolf copy plays at A=440Hz, which Wolf say is very close to the pitch of the original. It allows the bassoon to be played in contexts for which most other classical copies are unsuited, as many original classical instruments and their copies play at something less than A=440Hz.

If you are looking for something different to the modern bassoon, giving you an alternative playing experience, then this is well worth considering.
Fox 660D – getting back to modern Heckel-system bassoons, this Fox 660D is a top professional instrument with a great reputation from one of the world's best makers. It is a thick-walled instrument, giving it powerful projection so it will hold its own in any modern orchestral setting, but has the sensitivity to handle quieter passages and smaller ensembles as well. This particular example has been fully serviced by us and is in as-new playing condition.
Soulsby (we have the choice of two: Soulsby 1 & Soulsby 2) – Jeremy Soulsby made around 85 bassoons in total from his workshop in Hereford in the UK, not far from us. They are professional instruments with a unique rich, velvety tone. One of these particular instruments was bought new by a professional bassoonist, and has been played professionally by that owner ever since. We aren't aware of the full history of the other one but have known of it for a good many years. Again, an ideal opportunity to have the pick of two examples from a renowned maker.
Heckel contrabassoon – back to Heckel again, this is an early 20th century instrument played professionally by its current owner for many years. We have fully overhauled it to the highest standard including complete disassembly and re-sealing of all the joints (not an easy or cheap process for contrabassoons) and it is in perfect playing condition. It plays easily at A=440Hz and has solid intonation throughout the range. It comes with two bells, one down to low C and the other down to low Bb. Given how it plays and its condition, we think this is a real bargain.
Beyond this list we have other interesting instruments available currently, such as a Kohlert French system bassoon (the first one we have ever heard of) which is well worth a look, a couple of pre-war Mollenhauers (Pre-war Mollenhauer 1 & Pre-war Mollenhauer 2) and a brand new Amati contra. Needless to say we have a whole workshop full of other instruments being readied for sale over the next few months.
High-quality
Second hand bassoons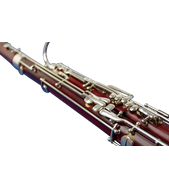 For any bassoon
Try Before You Buy