Let us bring back the beauty of your bassoon
Bassoons can take a lot of knocks and wear over the years, resulting in gouges, worn-through finishes and even the odd crack. 
Having sold bassoons for many years, we have built up a wealth of experience in bassoon refinishing which we are now offering to the bassoon community. 
Why not take advantage of our experience and let us bring your bassoon back to pristine condition with a refinishing service?

We can do everything from re-varnishing surface blemishes to a full strip-down, re-colour and varnish. We will also take the opportunity to remove gouges and repair any cracks or replace tenons if necessary.   
Many projects start with the removal and correction of previous poor quality interventions. Having done this, we generally advise sympathetic restoration - keeping original patination where appropriate while taking the bassoon back to its original finishes. However, we can carry out complete refinishing to as-new condition in a style you prefer.  
Tiger stripes, any colour varnish, gloss or matt finishes - so you can have your bassoon exactly as you would like it. Choose from a range of oil and polyurethane varnishes to achieve the result you require. 
Servicing
Keywork
Tuning
Does your bassoon need a repair or service?
Why not get in touch?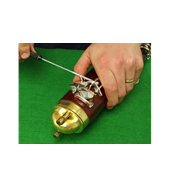 Meet the team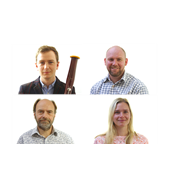 Looking for some
advice or more information?