Let us bring back the beauty of your bassoon
Bassoons can take a lot of knocks and wear over the years, resulting in gouges, worn-through finishes and even the odd crack. 
Having sold bassoons for many years, we have built up a wealth of experience in bassoon refinishing which we are now offering to the bassoon community. 
Why not take advantage of our experience and let us bring your bassoon back to pristine condition with a refinishing service? 

Wherever possible we recommend that bassoons have minimal interventions to the finish, so that the patina developed from age and use may be seen. Many projects, however, start with the removal and correction of previous poor-quality repairs, and doing nothing can sometimes lead over time to excessive wear of the bassoon.
We have all sorts of techniques we can use to preserve, patch and treat bassoons without affecting the patina overly much. Whether your bassoon needs some minor finishing work to help preserve it or whether it really does need the full works, we can help.
Tiger stripes, any colour, gloss or matt finishes - you can have your bassoon exactly as you would like it. We mix bespoke, specialist dyes, carefully selected to achieve the richest colours. These are then rubbed into the wood by hand over a period of days.
Maple is a natural material, and like all wood it expands and contracts throughout the year based on climate, humidity and temperature changes.
Our oil-based varnishes are based on natural ingredients – hard and durable enough to protect the bassoon, but flexible enough to prevent it cracking as the wood swells and shrinks.
They are specially designed to be non-restrictive to the surface of the wood, preserving the tonal qualities of the bassoon. The varnish is built up in layers over many days, and the end result can be tailored for a matt, mid-gloss or high gloss finish.
Some of our recent work: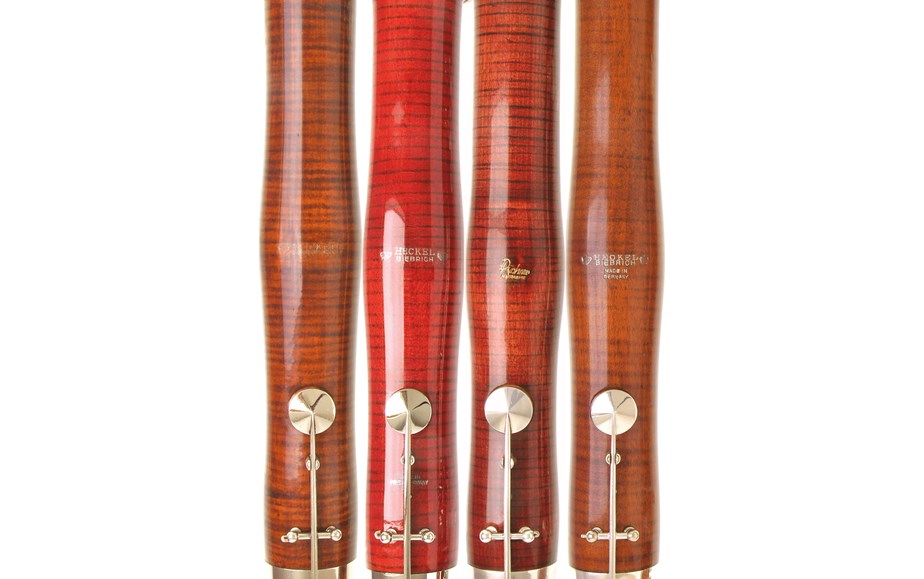 Articles about re-finishing:
Re-finishing a Püchner bassoon
Maple bassoon wood - an optical illusion!
Other services: 
Servicing
Keywork
Tuning
Crook repair
Oboe servicing
Does your bassoon/oboe need a repair or service?
Why not get in touch?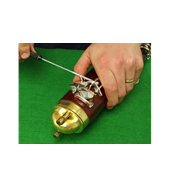 Meet the team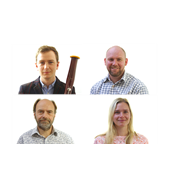 Looking for some
advice or more information?