Buy a bassoon wherever you are
We have sold instruments and accessories to more than 40 countries; we make it safe and as easy as possible to buy from us, wherever you are.
Please ask us anything about the bassoons you are interested in and also about the buying process; we are happy to assist in any way we can. All instruments are securely packed and insured by us until they are in your possession, so you don't have to worry about loss or damage on the journey.
Prices of bassoons - the prices on our website include the UK's VAT (sales tax). If you live outside the UK and EU, we will deduct the VAT from the price of the instrument, so it may be cheaper than advertised (commission sale instruments do not attract VAT, so their prices will be the same). The cost of shipping will be in addition to the price shown on our website. Please ask for a quotation for both the bassoon and the shipping.
Payment options for bassoons - We accept direct transfer of funds in pounds sterling, euros and US dollars. 
Zoom and Skype for bassoons - many of our international customers like to arrange Zoom or Skype calls with us prior to purchase, to hear and see the bassoons for themselves. They often ask the teacher to attend so that we can have three way conversations about the bassoons. Please take advantage of this, as it allows you to get to know us and the selected bassoons before making a commitment.
Reeds and accessories (non-EU customers) - we accept online purchases through our website from most bassoon-playing countries. Just pay what is requested and we will post the items to you. The only exceptions are bassoon cases and stands where the postage cost to some countries is prohibitive - we will contact you if this is the case for your country and our online payment system has not taken it into account. 
Reeds and accessories (EU customers) - owing to the increased cost and complexity of selling to EU customers since the introduction of the EU's One-Stop-Shop (OSS) scheme in July 2021 we are no longer able to sell small quantities of reeds and accessories. You will find that you aren't able to buy anything through our website for this reason. For larger orders please contact us and we will help.
We are happy for you to visit us at our premises. We are less than two hours from London by train or car. Please contact us for more information.
Here's what a customer from Portugal had to say:
'My son is absolutely in love with his bassoon. I received it on time, and tracked it successfully. The packing was immaculate. My son's teacher and one other teacher tried it intensively. They were absolutely convinced by the overall condition, the free blowing sound, the good intonation and said it was one of the best bassoons they have seen and tried in this price range. 
It was just like it was described to me, and as I saw in the pictures. I would like to thank Oliver for his patience and great advice in choosing the right instrument for my son, and Martin for the efficient communication and quick conclusion of my purchase. I should say my son is now thriving in his school's youth orchestra! Many other parents have asked us where this beautiful instrument was bought!! I can't thank you enough, I most certainly made the best choice, based on the trustworthy advice by Oliver. We will be in touch as soon as my son needs an upgrade!! :) MT, Portugal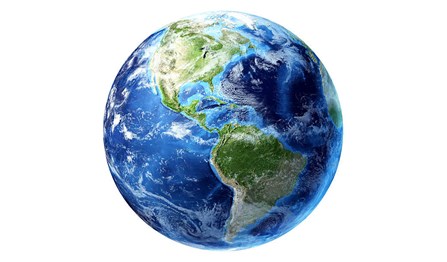 Looking for some
advice or more information?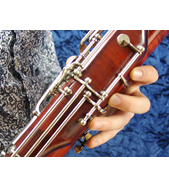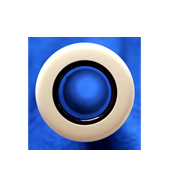 Read our
Customer reviews