How we got here
2007-11  
Double Reed is a family-owned business, started by Oliver Ludlow in 2010. Oliver started playing the bassoon at the age of ten, and enjoyed playing throughout his school years in different orchestras. He progressed to grade 8 with the help of his teachers Helen Simpkin, Robert Codd (former principal bassoon of the BBC National Orchestra of Wales and former chairman of the British Double Reed Society) and Shaun Roderick, an ex-professional bassoonist. It was during his degree in philosophy at Cardiff University that he began restoring and selling bassoons. His bassoon work grew to such an extent that it took over from his studies, and he was pleased to graduate with a good degree.  
2011-16  
After graduating, Oliver wanted to continue working with bassoons, so he established Double Reed as a limited company in October 2011 with Martin Ludlow, his father.
Martin's background in business management and consultancy helped Double Reed consolidate and grow. A student entrepreneur business grant from the Welsh Assembly in 2011 seed-funded Double Reed, and it steadily developed.  
From the beginning, the core of Double Reed has been the careful selection, restoration and sale of second hand bassoons. Through this, Oliver has built up an extensive knowledge of bassoons, and excels at assessing their qualities. Double Reed has expanded into selling bassoons on commission, as well as exporting bassoons to more than 20 countries. Our most recent expansion has been recruiting an in-house specialist repairer and restorer, who will allow us to build on our reputation as sellers of top-quality instruments.  
2017-21  
Today we are leading specialists in bassoons, mini bassoons and accessories. Hundreds of bassoons have been through our hands, and we've enjoyed improving and playing them all. We are proud to have the best range of bassoons, and the highest standards for customer care. 
We have expanded our repair department to three repair technicians and steadily expanded the range of repair and restoration services available to bassoonists from around the world.
With our tenth anniversary in October 2011 coming up we will be looking to develop the business further so that we can serve the bassoon community in more ways than ever before.
About us
Our Team
Customer reviews
For any bassoon
Try Before You Buy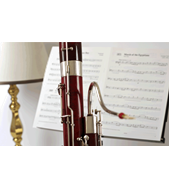 Change your mind?
We'll buy back your bassoon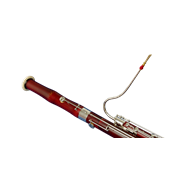 Subscribe to our mailing list
Tips, guides, news, reviews, videos, offers