What we do and how we do it
How can I know that a second hand bassoon bought from you is a good one?
We supply only high quality bassoons which have been carefully selected by us; we will decline to sell any bassoon that does not meet our standards.
We encourage you to try out your chosen bassoon before buying (use our Try Before You Buy scheme). If you're not confident in your own judgement, you can show the instrument to your teacher for their opinion on the instrument before buying. 
We prepare each bassoon meticulously, and service/overhaul it so that it is in the best condition possible when it leaves our premises. We set ourselves very high standards in bassoon preparation, with each bassoon play-tested at least five times, to ensure it is as good as it can possibly be. 
We describe each bassoon as fully as possible and provide high quality, detailed photographs on our website. 
How do I know that a bassoon will suit my/my child's needs?
We do our best to help you select the right bassoon for you or your child.
We are eager to discuss with you your needs and requirements and share the benefit of our expertise and knowledge, to ensure that you select the bassoon most closely suited to you or your child.
We encourage you or your child to try the instrument before buying; and we also encourage you to consult your teacher.
We provide a 12-month warranty on all bassoons we own. For certain bassoons, we also provide the added security of our unique Buy Back Scheme; under this scheme, if you decide the bassoon isn't right for you or your child within two years of purchasing it, you can return it to us and we will pay you up to 90% of the original purchase price.
What condition are your bassoons in?
We select our bassoons carefully to ensure they meet our high standards. We test all bassoons extensively, and either fully service them (up to and including complete re-pads, re-corks, spring replacement, key adjustment, regulation etc) or attend to minor issues if the bassoon has recently been serviced. Third party servicing rarely meets our standards, so we will invariably carry out more work even if it has had a recent service.

We also clean and polish all instruments and cases before sale.
Then all instruments are fully tested again before going on sale, to ensure they are in perfect working order. 
How does the Try Before You Buy scheme work?
If you live in the UK, you can Try Before You Buy. Choose any instrument to be delivered to your home for a one week trial.
We'll arrange for a delivery on a day of your choice. If you decide that the instrument isn't right for you, we'll arrange for it to be picked up on a day of your choice. Unless otherwise stated, the bassoon is insured by us during this period against theft or loss by a third party, but you are responsible for any damage caused while in your possession.
How do I sell a bassoon on commission?
Contact us so we can discuss your instrument first. You can send us some detailed photos of your bassoon or bring it to us in person. Then complete and send us the Commission Sales form on the Sell Your Bassoon page, which sets out commission rates and the contractual relationship between us. Also, if the instrument needs any work to bring it up to standard, we will let you know the cost prior to putting it up for sale; you will have to pay this before the instrument goes on sale. Once your bassoon reaches our premises it is insured under our insurance policy. The price the instrument is sold at is mutually agreed between us. 
Customer Reviews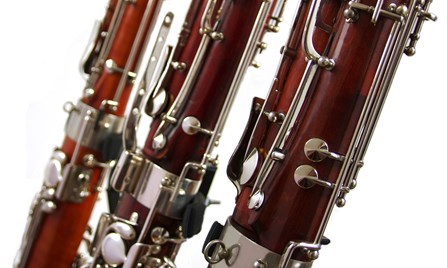 Looking for some
advice or more information?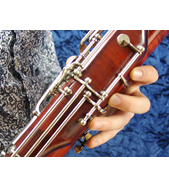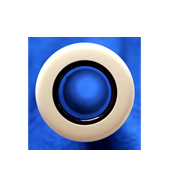 Read our
Customer reviews