Bring your bassoon to the biggest team of in-house repair specialists in the UK!
Our workshop is prized the world over for its expertise and high-quality work. We have three experienced technicians purely dedicated to the bassoon. Three members of our company are also skilled bassoon players, and so we will understand your requirements from a player's perspective.
All makes of bassoon are treated with respect and passion – from student level to professional instruments. We leave no stone unturned in ensuring all bassoons perform at their best.
Our work includes: re-pads and overhauls to the industry's very highest standard, crook repair, keywork repair and upgrades, tenon repair, varnish repair, and lots more! 
Get in touch for servicing advice
View us on a map
How it works:
We will work with you to understand the scope of the work you require
We will give you an indication of cost and how long the work might take (working to deadlines if required)
Then, bring or send your instrument to us. You can order custom packaging

to keep it safe if you require it, and we have guidance on

shipping and packing
Once here, your instrument will be assessed in our workshop. We will give you an itemised list of recommended work and a price, and then agree a plan of action with you.
If you would like to bring or send your instrument to us for servicing work, please fill out this short form and send it back to us in advance of travelling/shipping.
 On top of providing the highest quality work, our priorities are:
Fast turnaround:
We make sure you are not without your instrument for long. Instruments are booked into our schedule and worked on promptly when they arrive for a speedy return
Affordable pricing:
Our work is affordable because we continually improve the efficiency of our processes. We are happy to work to your budget, and always aim to maximise results and minimise cost.
The best equipment:
Our workshop is fitted out with the best machinery and tools for bassoon repair, including:
two manual lathes
a CNC lathe
a manual milling machine
a CNC milling machine
a CNC 3 axis router
four magnehelic gauges
custom-made measuring equipment
and hundreds, if not thousands, of specialist tools and bassoon parts.
Other services: 
Keywork
Tuning
Refinishing
Crook repair
Oboe servicing
Does your bassoon/oboe need a repair or service?
Why not get in touch?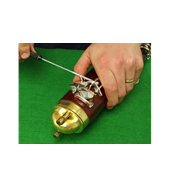 Looking for some
advice or more information?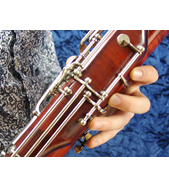 News and guides