Our specialist bassoon repair service
We know you need your bassoon to play reliably every time. Our specialist in-house bassoon repair service can return your bassoon to excellent condition.
How it works
If you are having specific problems with your bassoon, want upgrades, complete restoration of an old instrument, or would just like peace of mind that your bassoon is working as it should, we can help. Our workshop deals exclusively with bassoons, so we have in-depth knowledge of your instrument.
Contact us to discuss your needs. For a fuller assessment of your bassoon, including an estimate on repair cost, you will need to bring your bassoon to us, or follow our advice here on how to send it safely by courier. All our repairs are guaranteed for 12 months.
The options for servicing work are as follows:  
Basic service
Full service
Overhaul including replacing all pads
Plus many other options tailored to your individual needs
We are also able to carry out specialist work including repairing damaged varnish, complete re-varnish, re-silvering of metal work, adapting or upgrading keywork and much more.
See the links below for information on the more extensive repair services available. 
Refinishing
Keywork
Tuning
Does your bassoon need a repair or service?
Why not get in touch?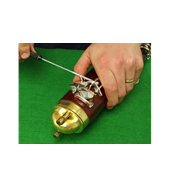 Looking for some
advice or more information?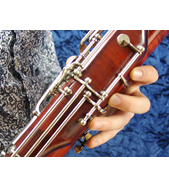 News and guides