When you no longer need your bassoon
We are passionate about finding new homes for well-loved bassoons. If you are looking for a new owner for your bassoon, please contact us. 
We can buy your bassoon 
We regularly buy bassoons, so if you would like a quote please email us photographs of your instrument and the serial number. Or you can bring your bassoon to us to examine. Anything you can tell us about the bassoon - its condition and history - will help in evaluating it. 
The advantage of selling your bassoon to us is that you get your money straightaway.
We can sell your bassoon on commission 
We sell lots of bassoons on commission and would be pleased to discuss your bassoon with you. We work very hard for our commission sales clients, and do everything we can to achieve sales quickly. 
Your bassoon will be insured while in our possession and out on loan. We take great care to ensure the safety and security of your bassoon and vet all potential borrowers carefully. 
We will keep you updated when it goes out on loan and when an offer is received, and when sold will pay you as soon as we receive payment. 
Please give us a call or send an email to start the process. We will need you to email photographs and tell us the serial number and other relevant information. 
Once we have your bassoon here we can play-test it and examine it, and give you a quote for any servicing or repairs needed.
Have a look at our Commission Sales form for more information, and email it to us if you would like to proceed. 
We can part-exchange your bassoon  
If you would like to upgrade to an instrument which is more suitable for you, you can sell us your current instrument in part exchange. We offer competitive trade-in discounts.  
Please contact us for more information.  
Selling on commission: 5 questions to ask
How to pack your bassoon
How to sell your bassoon on commission
Upcycle your bassoon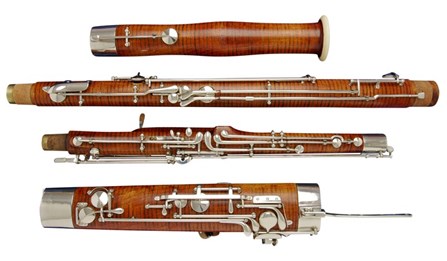 How to guide
Sell your bassoon on commission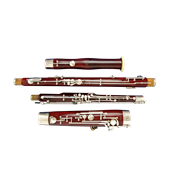 Meet the team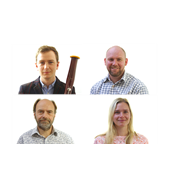 Subscribe to our mailing list
Tips, guides, news, reviews, videos, offers