Selling on commission: 5 questions to ask
January 22nd, 2018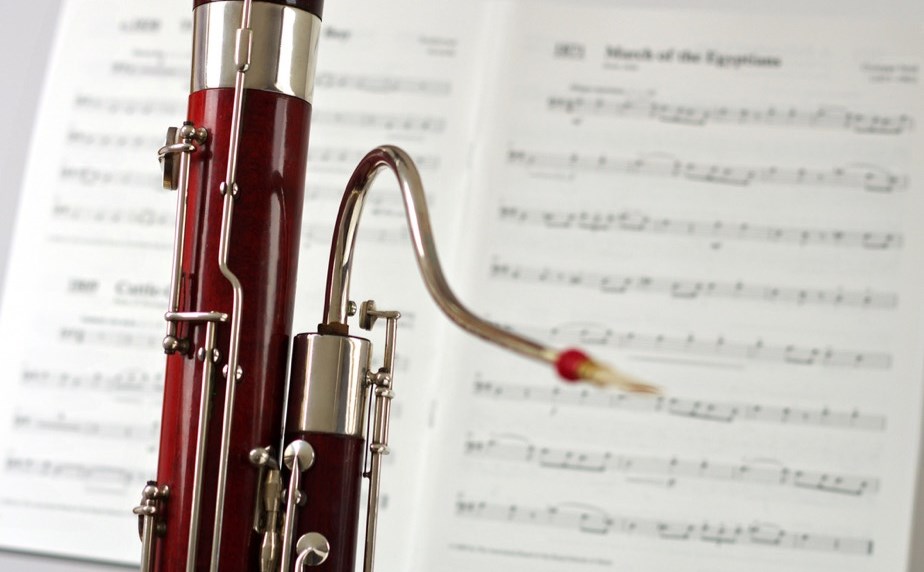 Thinking of selling your bassoon on commission?
Here are five questions to ask
It can be a big step to hand over your bassoon to be sold on your behalf.  
You will rightly wish to know that the retailer will take great care of your instrument, and that they will promote and protect your interests at all times. So here are five questions to ask yourself when deciding to take this step with your bassoon.
1. Does the retailer distinguish between commission sale instruments and instruments owned by themselves on their website?
If the retailer does not make this clear up-front, then it is questionable whether they will make it clear internally or to enquirers, leading to potential problems if things go wrong. 
We clearly differentiate between our own bassoons and commission instruments – all commission instruments are stated as such on our website (and is thus in the public domain). They are recorded as such in our internal records as belonging to you. And in all dealings with potential customers we make it clear that the instrument does not belong to us.
It is also worth noting that the purchaser is in a different legal position with regard to consumer rights if they buy a commission instrument, and therefore a reputable retailer will make the legal status of each item purchased clear from the outset. 
2. Does the retailer have a contract between you and the retailer which identifies the instrument and sets out your rights and the retailer's obligations?
We have a contract here. It asks if you give permission to send your bassoon out on loan, asks you to confirm that you have legal title to the instrument, and sets out our obligations to you including your right to terminate the relationship at any point without cost. It also sets out our commission rates, our commitment to pass on any offers and then pay you within five days of a sale.
3. Does the retailer have a contract between the retailer and any potential purchaser who wishes to borrow the instrument? What protections are in place to ensure the bassoon is not stolen or lost?
We have a contract here. The contract specifies the instrument and serial number, details of the prospective borrower and the time it may be borrowed for.  We also specify who we will not lend to (anyone without a permanent UK address, for example) and require three forms of ID including a card payment, which all link the borrower to a specific permanent address. We also correspond with all potential purchasers at some length in order to get to know them and their needs.
The instrument is fully insured against loss or theft while in our care, whether at our premises, in transit or with a prospective customer.
4. How diligent will the retailer be in their efforts to sell your bassoon?
We put a lot of effort into selling commission instruments. This starts with ensuring that the instrument is as well presented as possible. Cleaning, polishing, minor adjustments and repairs are free of charge. We will check and clean the bassoon after anyone has tried it as well. More extensive work will be quoted for and you do not have to pay until your bassoon is sold, when we will take the cost out of the proceeds of the sale.
Just look at the photographs and descriptions of bassoons to see how much we invest in promoting them. The photographs are professional standard, and descriptions are comprehensive and based on extensive playing of each instrument.
We also have a wide array of contacts interested in buying a bassoon, and will advertise your instrument as necessary (at our cost) in order to achieve a timely sale. 
Part of our diligence is in assessing instruments which come in and rejecting those which have fundamental problems, to ensure that our customers can rely on the quality of the instruments we offer to them. Some of our rejects are later seen on other retailers' websites!
5. Finally, more generally, is the retailer professional and transparent in the way they do business?
If a retailer is unprofessional or lacking in transparency in one regard, they are likely to be the same in other regards (and ultimately more likely to suffer problems). So have a good look at their website (including their Terms and Conditions and Warranties - which should be legally compliant - as these give away a lot about their approach to business), and open up a dialogue with them by email or phone, ask around to find out others' experiences of dealing with them. If a problem arises, how have they dealt with it? How quick are they in responding to queries? And so on.
While no business is perfect we do our best to ensure that your interests are promoted and protected at all times. Have a look at our website and talk to us. And if you disagree, please tell us so we can do something about it. 
Sell your bassoon through us
 Article Author: Martin Ludlow, In-House Bassoon Specialist and Director at Double Reed Ltd.
Would you like to
Sell your bassoon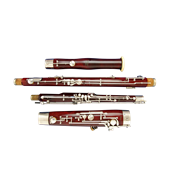 Answers to
Frequently asked questions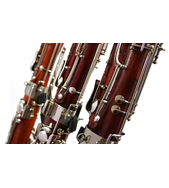 Subscribe to our mailing list
Tips, guides, news, reviews, videos, offers