Has your crook seen better times? Does it no longer work as it used to?
Before investing in a new crook, why not consider having it repaired? 
Our crook repair service can fix the vast majority of crook issues, such as:
Split seams and cracks – we have spent years mastering the process of carrying out patchless repairs to split and cracked crooks – we have invested in the best equipment, and use specialist techniques to re-solder the seams. The end result is a durable, often invisible repair which brings the crook back to its original condition
Kinks and dents – we can remove these so the crook's performance is no longer inhibited and it looks close to new again
Bent crooks – we are able to re-bend deformed crooks back to their original shape
Re-shaping the tip of a crook so that it is round again
Patch removal – fitting patches over splits in crooks is not as effective as repairing the split – it can cause the crook to become less resonant, and the presence of a patch can affect its value. We can remove patches from crooks, and repair the split underneath
Not every crook is salvageable unfortunately, but the vast majority are. Not every crook is worth repairing either, but if you have a valuable or much-cherished crook it is well worth considering having it repaired to bring it back to the condition it was in when you first bought it.
Please get in touch if you would like to discuss having your crook repaired.
Crook Repair - Before and After
We also have a selection of crooks available to buy, take a look here for more information.
Other services:
Servicing
Keywork
Tuning
Refinishing
Oboe servicing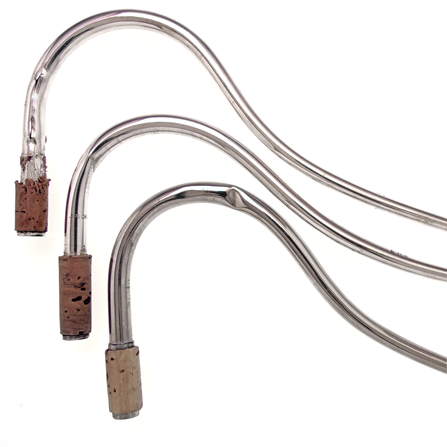 Does your bassoon/oboe need a repair or service?
Why not get in touch?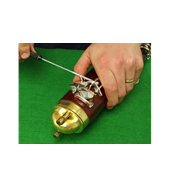 Looking for some
advice or more information?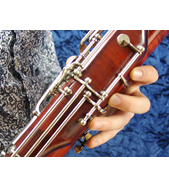 Contact our in-house
Repair service