Re-finishing a Püchner bassoon
July 3rd, 2020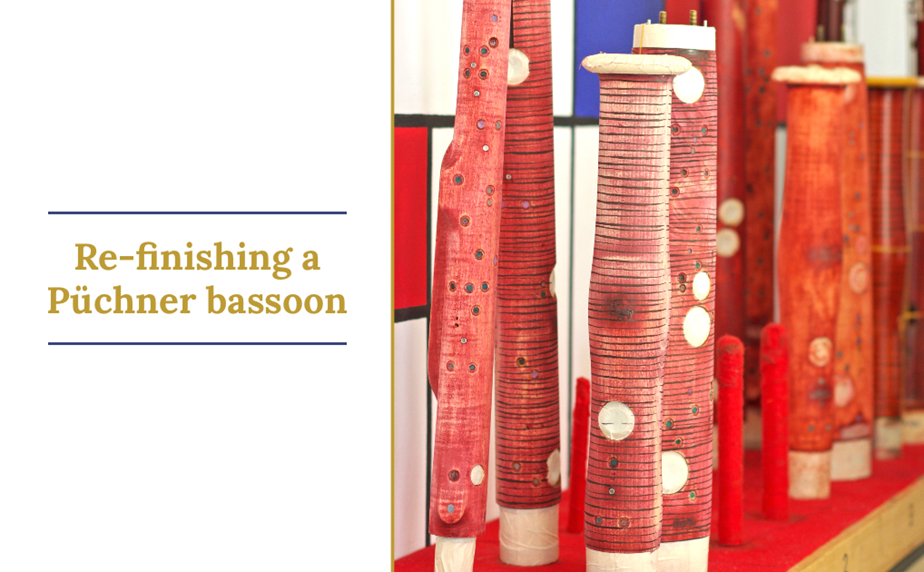 Re-finishing a Püchner bassoon
Article Author: Oliver Ludlow, In-House-Bassoon Specialist and Director at Double Reed Ltd. 
Re-finishing a Püchner bassoon
Being the owner of a top quality bassoon is like being the custodian of a piece of living history – we benefit from the joy it brings while it is in our possession, but we take care of it for future generations to enjoy when we are no longer able.
A world-class bassoon which comes out of the factory today, may still be played at the highest professional levels for many decades. Top quality bassoons will last because of their excellence and character – but also because we, as owners, cherish the part we play in their journey. 
The Püchner bassoon in the photo below, for example, has been with its current owner for 50 years, ever since she visited the Püchner factory in 1969, and saw this very bassoon as four squared-off blocks of maple stacked up in their workshop. Over the years, it has played to hundreds of audiences, and still plays as well as it did the day it went home from Nauheim.
During these last 50 years, as you would expect from a well-loved, well-played instrument, the varnish and colour had naturally worn, to an extent which could have caused harm to the wood if it were not restored. In order to preserve the bassoon, the owner asked us to re-finish it. 
In the photo below, the Püchner's varnish has been completely stripped, and we have re-applied the stripes in keeping with Puchner's style at the time it was made. It is interesting to note that Püchner's stripes are thinner than most, and do not form concentric circles around the body of the bassoon – taking their inspiration from the figured maple typical of so many early bassoons.
Photo: Püchner bassoon stripped & re-striped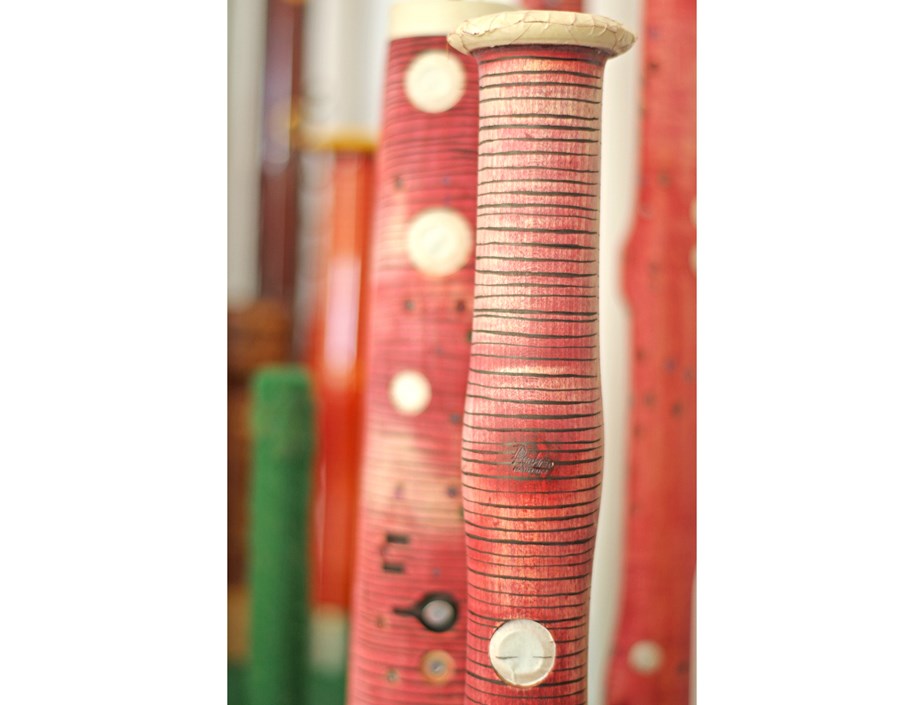 This next photo shows the bassoon once the colour and varnish have been applied. The owner asked that we allow the natural variations in the maple wood to shine through to evoke the original blocks of wood she first saw in 1969.
Photo: Püchner bassoon re-coloured, primed and varnished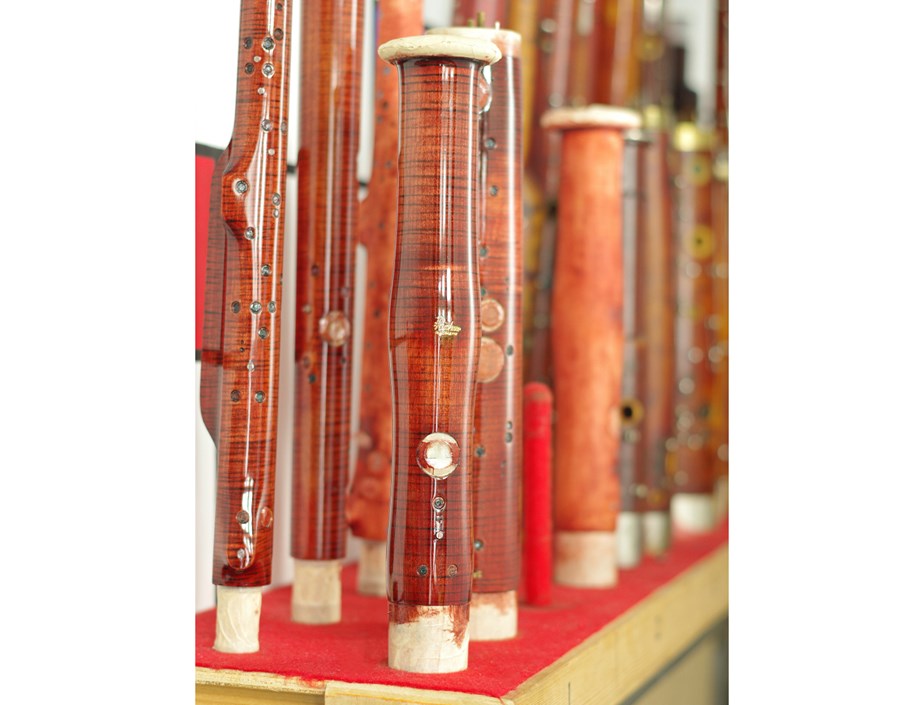 To achieve the colour, we mix specialist dyes designed for use on wooden musical instruments, and rub them on by hand over many days. All of our dyes and varnishes are based on natural ingredients, and are specially designed to be non-restrictive to the surface of the wood. This allows the maple to expand and contract as it normally does, preserving the tonal qualities of the bassoon. Next, we re-guild the stamps, and the top coats of varnish are, again, applied by hand over many days. We build up layers, and rub them down between each one.
It is a joy to breathe new life into a world-class bassoon, and once we have re-assembled the keywork, it will be a pleasure to send it home in the knowledge that it may well perform for generations to come, just as it has for the last 50 years.
If you have a bassoon which needs re-finishing, feel free to get in touch with us to discuss your requirements. We will be happy to answer any questions you may have.
Article Author: Oliver Ludlow, In-House-Bassoon Specialist and Director at Double Reed Ltd. 
Contact our in-house
Repair service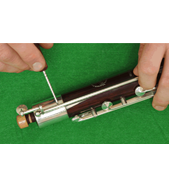 High-quality
Second hand bassoons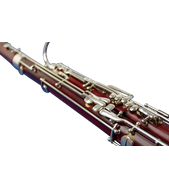 Our favourite
Bassoon reeds