Why the mini bassoon may make your child smarter
March 22nd, 2017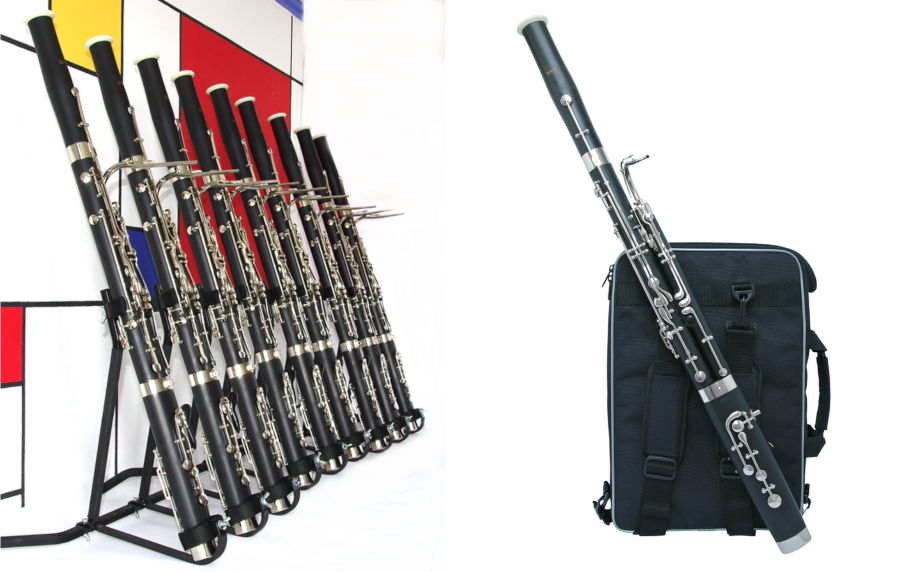 Ludlow mini-bassoons at Double Reed Ltd.
The mini bassoon is the bassoon's little brother, and a great introduction to the double reed family. But it's more than that. 
The mini bassoon may make your child smarter
A recent study shows that playing an instrument – ideally from age 7 – permanently enhances brain development, leading to greater brain function, memory, speech processing, empathy, motor skills, maths and science skills and even mental health. These benefits can't be found in any other way; only learning an instrument from a young age will provide them. According to this study, the brain functions developed uniquely through playing music 'likely contribute more to academic success than IQ.'
The bassoon's size makes it hard to play before the age of 11 or 12. Does this mean children are missing out on extra brain development? Not at all. Its little brother can be played from the age of 7 - the magic age for maximum cognitive development. The mini bassoon also ensures children start learning at the same age as their peers, rather than starting later and lagging behind. 
The bassoon is the best choice
What better instrument to learn than the bassoon? Its conical bore provides unique and complex sound characteristics, which can't be found in any other instrument. The mellow tones and versatility of the bassoon make it an enjoyable instrument to play. Ideally suited to ensembles and orchestras, the bassoon helps develop team working skills, but its rich sound is also appreciated in solo performances. The mini bassoon captures all these benefits, and more.
Listen to a mini bassoon being played to hear what we mean: 
Recommended by music teachers
Schools are increasingly seeing the value of the mini bassoon. Diana Bushby, bassoon teacher at Hymers College, Hull, has been using mini bassoons for 15 years. 'I couldn't build up a bassoon section without the mini instruments,' she said. 'They are a valuable teaching resource and should be used more often in junior schools.' 
Mini bassoons are about half the weight of a full-size bassoon, and a lot smaller. 'Children find the small instruments easy to hold and develop a good posture very quickly,' Diana told us. 'As it's so light there are no problems with tension in the neck, arms and wrists.'
They have almost identical key work to full-size bassoons, and play in the key of G. Ideally for younger children, they are available in a special dense plastic resin which is rot- and crack-proof. Our most popular mini bassoon is the Ludlow Mini Bassoon. It is currently being used in schools around the UK, including Hymers College, as well as overseas. 
Transition smoothly to a full-size bassoon
The mini bassoon is a lot of fun. More and more music is written specially for it, and it's even possible to play it for ABRSM exams grades 1-3. And, of course, mini bassoon players naturally progress to playing a full-size bassoon. Diana told us that this is a smooth process, 'generally taking no more than half a term, or less.' This is great news for the future of bassoon playing. Establishing the key work from a young age is paramount to this progression.
We would be delighted to see more children taking up the mini bassoon, not least because the benefits to cognitive development are impressive. We want the future of the bassoon to be secure. This beautiful and special instrument is a necessary voice in any orchestra; its mini brother is surely key to keeping it there. And it may make us smarter along the way. 
Article Author: Martin Ludlow, In-House Bassoon Specialist and Director at Double Reed Ltd.
The Ludlow Mini Bassoon comes with everything needed to get started, including a lightweight case. It is part of our Buy Back Scheme and our Try Before You Buy Scheme.
New Mini-Bassoons
How to buy a bassoon for your child
Highly popular
New mini bassoons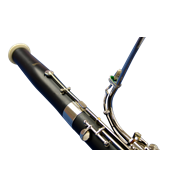 Meet the team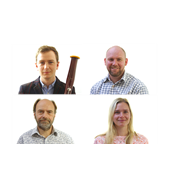 Subscribe to our mailing list
Tips, guides, news, reviews, videos, offers