How to buy a bassoon for your child
December 15th, 2016
A selection of bassoon children's bassoon accessories at Double Reed Ltd.
So it's time to buy a bassoon for your child. If you're not a bassoon player yourself, this can be daunting. Choose the right bassoon for your child and it will retain a high quality and value. But if you choose a poor bassoon, it may have serious flaws and be difficult to sell in the future.
The first thing to say is that you're not alone. We often hear these reasons for buying a bassoon:
My son has been using a county-owned bassoon but they have asked for it back
My daughter has been borrowing a bassoon from the school but this instrument is in such poor condition that it stops her from progressing
Our son has been playing on a mini-bassoon but has now outgrown it so we need to find a full-sized bassoon
My daughter wishes to learn the bassoon but the school don't have an instrument they can lend her.
So where to start? Follow these simple steps and your child will soon be happily playing the right bassoon.
Step 1. Which size bassoon would suit your child?
How old is your child? What size hands does he/she have? The bassoon requires relatively large hands to play. The great news is that bassoon manufacturers have designed bassoons and key work to fit different hand sizes. 
 Small hands

- Mini bassoon: roughly half-sized, and for ages 7-11. The Ludlow mini bassoon is in the key of G and has a brighter sound than a full-size bassoon. It's fantastic for getting your child started at a very early age. Its key work mirrors that of a full-size bassoon and has been used with great success by music teachers for some time now. For more information, see 'why the mini bassoon may make your child smarter'.

- Short reach bassoon: for ages 10 to 13. These are full-size instruments but with extended key work for those with smaller hands. Short reach bassoons have been around for quite some time with just an extra key for the left hand third finger (the traditional open hole can be hard to reach), but these days there is a lot more help than just one extra key. This help comes largely in the form of 'stretched' or elongated key work that falls within easier reach of the fingers, in particular the left-hand thumb.

Large hands

- Full-size bassoon: the standard size bassoon for adults and young people, suitable from the age of about 12. 
The best way to decide which size bassoon is most suited to your child is to let your child play their teacher's bassoon, or alternatively contact us. We have a wide range of full-size bassoons in stock, and can assess your needs and offer specialist advice.
Step 2. What is your budget?
Next, consider your budget. You can either buy a new or a second-hand bassoon.
New bassoons look shiny, and are generally guaranteed to be in excellent playing order. However, good quality new bassoons can be pricey, starting from £3800 - £5500, depending on its make and key-work specification. For many people this causes a sharp intake of breath.
Why are bassoons so expensive? Bassoons cost a lot to make. They are made on a relatively small scale, and much of the work is still carried out by hand by highly skilled craftsmen and women. The maple body of the bassoon has to be aged and matured for around 10 years before the manufacturing process can even begin. The hand-crafted nature of a bassoon is part of the reason we love them, and it also explains why well-made bassoons play brilliantly and hold their value over a long period of time
If the price of a new bassoon is beyond your budget, then consider buying a used or second-hand bassoon.
It's difficult to choose a good quality bassoon from a website such as eBay. There may be significant problems with it which you can't assess simply from photos. At Double Reed we have years of experience specialising in second hand bassoons. All our instruments are carefully hand-picked and thoroughly serviced.
We have a wide selection of second hand bassoons at a range of prices. All are sold in top condition, with excellent sound, and every necessary accessory. 
Our Try Before You Buy scheme means you can borrow any bassoon for a one week trial, and ask the opinion of your child's bassoon teacher. All non-commission bassoons have a 12-month warranty and many are also part of our Buy Back Scheme, which is ideal for those children who haven't yet fully committed to the bassoon.
Please contact us if you have any questions, or make an appointment to visit us.
Customer Reviews
Why buy From Us
Secondhand bassoons
 Article Author: Martin Ludlow, In-House Bassoon Specialist and Director at Double Reed Ltd.
Highly popular
New mini bassoons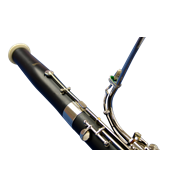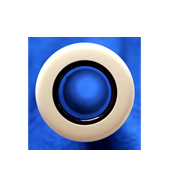 Looking for some
advice or more information?