Big Double Reed Day 2016
November 30th, 2016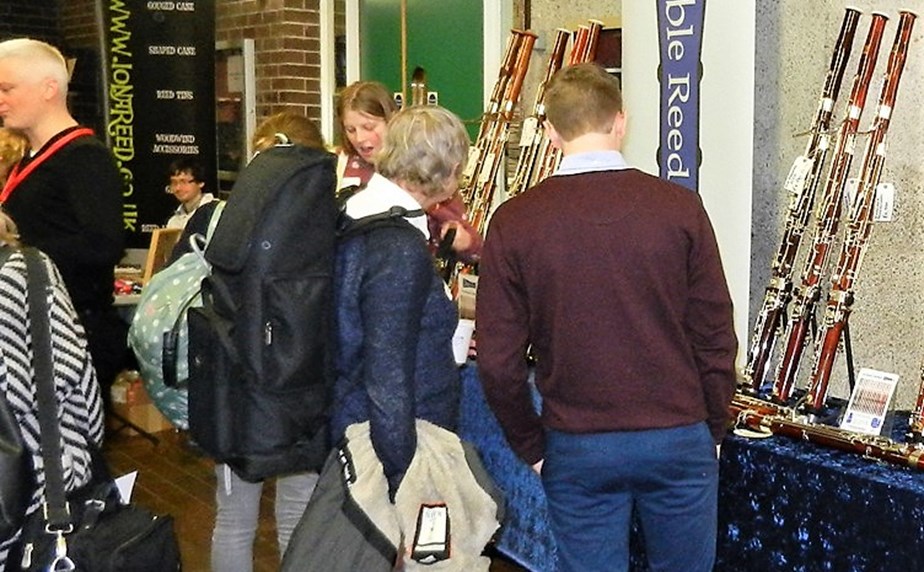 Oliver Ludlow, Director of Double Reed Ltd., at the Double Reed Ltd. exhibition stand at the Big Double Reed Day 2016
We had a brilliant time at The Big Double Reed Day last Sunday 27th November. We enjoyed catching up with many previous happy customers, and hearing how their bassoon playing is advancing. It was great to see that bassoons sold by us, ranging from Kohlerts to Heckels, are well-loved and well-played.

Our stall with its 20 second hand bassoons proved very popular. Earning particular interest were our 4 year old Heckel bassoon and our  baroque bassoon (circa 1750-1810). One professional bassoonist was particularly thrilled with our pre-war Kohlert, which apparently has a sound as smooth and rich as a Heckel.
It is always particularly good to meet young bassoonists. It was interesting to see how many young students have started with mini-bassoons, which indicates that the future of bassoon playing is bright.

As usual, there were some excellent professional bassoon recitals and masterclasses from top British players, and enjoyable bassoon playing from bassoonists of varying ages and abilities. 

Our thanks go to the event's organisers, in particular Rosie Burton and Bob Porter, and the Guildhall School of Music and Drama in London. 

Were you at the Big Double Reed Day 2016? If so, please share your experiences!

To discuss bassoons, visit www.doublereed.co.uk. All our bassoons are eligible for Try Before You Buy and many are part of our Buy Back Scheme.
Article Author: Oliver Ludlow, In-House Bassoon Specialist and Director at Double Reed Ltd.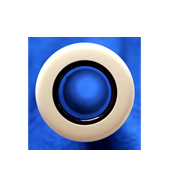 Looking for some
advice or more information?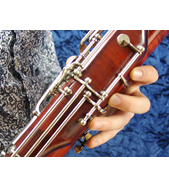 Subscribe to our mailing list
Tips, guides, news, reviews, videos, offers