Why we should all play the bassoon
April 12th, 2019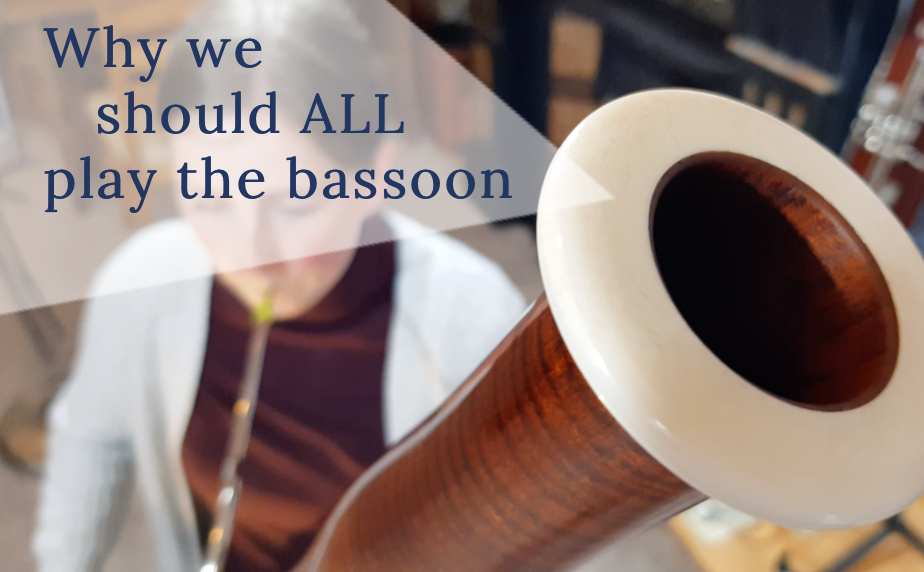 Why we should all play the bassoon
According to the Music Industries Association 80% of the UK population aspire to learn a musical instrument - here's why all of them should choose the bassoon.
1. It has a unique sound
From the rich, growling timbre of its low notes, through the stately, lyrical sweetness of the middle, and up to the penetrating highs, the bassoon has one of the most characterful, complex and flexible sounds of any instrument. It has the ability to add colour to ensembles and orchestras, as well as to stir audiences with expressive solo performances.
The bassoon's impressive range and versatility has given composers a lot of scope – bassoonists are equally at home punching out high-speed rhythms as they are haunting auditoriums with their lingering adagios. The bassoon's woody tones dance between gravel-throated baritone and velvet voiced choirboy – the notes are layered with overtones and brimming with resonance.
Just have a listen to this Heckel 4000 bassoon to hear what we mean:
2. It is a worthy challenge
When we asked why they chose the bassoon, one bassoonist recently remarked "I'm all thumbs, so I chose a profession where that's an advantage." The bassoon is certainly a difficult instrument to learn, aside from the difficulty of the mouth and lung work involved, it is one of the few instruments which requires mastery of all ten fingers to play.
But with nothing ventured, nothing is gained, and it is the accomplishment of overcoming these challenges that makes learning to play a complex musical instrument like the bassoon so worthwhile. Be it music, sport, art, science, or any other endeavour which takes hard work and perseverance to excel at, the one prevailing theme shared among them is the strong sense of satisfaction and inspiration accompanied by mastering that field and its constituent techniques.
What more inspiring a challenge is there than conquering two-and-a-half metres of maple tubing, twenty-five mechanical keys, and a musical range which spans three octaves?
In fact, many of our customers are musicians who are transitioning from instruments they have already mastered, precisely because they are looking for a bigger challenge.
3. It has an impressive repertoire
The bassoon has an impressive repertoire of solo work and it features prominently throughout orchestral music as a whole. From Vivaldi to Stravinsky, an aspiring bassoonist will find a lifetime's worth of music to cater for their every whim and fancy.
4. Bassoonists are in demand
Fewer people play the bassoon than most other standard orchestral instruments, which means that it is usually much easier to get into orchestras playing the bassoon than with more common instruments. This opens up lots of opportunities for bassoonists to play and makes for a less competitive environment. Want to join an amateur orchestra quickly? Take up the bassoon and your competition for entry will be relatively small.
Conclusion 
In conclusion, the bassoon is a top choice for any aspiring musician, and if this article has piqued your interest in learning the bassoon, then take a look at some of our secondhand bassoons here and get in touch for advice.
Article Author: Oliver Ludlow, In-House-Bassoon Specialist and Director at Double Reed Ltd. 
High-quality
Second hand bassoons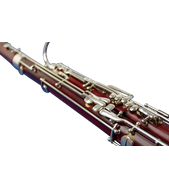 Highly popular
New mini bassoons