Wales' COVID-19 Firebreak lockdown ends on 9 November
November 2nd, 2020
Wales' COVID-19 Firebreak lockdown ends on 9 November
Wales' COVID-19 Firebreak lockdown ends on 9 November
Double Reed Ltd. fully open for business
With the lifting of the Welsh Firebreak lockdown on Monday 9 November, Double Reed Ltd. will be trading as normal once again. Most importantly, we will be welcoming visitors to our premises to try bassoons from that date. 
Just to be clear, the new English lockdown from 5 November applies only to businesses in England and not in Wales, so wherever you are in the UK (or further afield), we are here to supply bassoons, reeds or accessories.
We have been continuing to work hard during the Firebreak to build up our stock of bassoons, so we have plenty of choice with more coming along over the coming days and weeks.
All our bassoons are prepared to the highest standards possible by our three bassoon technicians on site, and all are available for you to try at home using our Try Before You Buy Scheme. Many bassoons also come with a one year warranty and/or are part of our Buy Back Scheme.
We have also been working hard on overhauling and re-finishing customers' bassoons, so if your playing opportunities are even more diminished during the next few weeks, why not consider getting your bassoon serviced?
If you have any questions about our products or services, or would like to visit us, please get in touch by email or phone.
High-quality
Second hand bassoons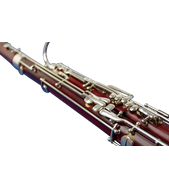 Our favourite
Bassoon reeds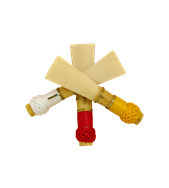 For any bassoon
Try Before You Buy