Top 5 Rock Song Covers
March 31st, 2014
Here are our Top 5 rock songs covered using bassoons...
1) Queen's "Bohemian Rhapsody"
Four bassoonists from University of Wisconsin-Madison - Brian Ellingboe, Dave Wells, Theresa Koenig and Marc Vallon - play a cracking rendition of arguably Freddie Mercury's band's finest musical moment.
2) The Who's "Baba O'Riley"
Jeff Burke is a Canadian bassoonist who busks in Toronto's subway stations. In addition to playing a number of unusual covers on the bassoon, including songs by Nine Inch Nails and Rage Against The Machine, he's been filmed playing a wonderful rendition of The Who's "Baba O'Riley" (famous these days for its appearance as the theme music for the TV show CSI: New York), which seems to work really well on the bassoon.
3) Ozzy Osbourne's "Crazy Train"
At only 13-years-old at the time that this video was recorded (in 2011), YouTube user jmurphy1719's only contribution to the video sharing site is this cover of Ozzy Osbourne's "Crazy Train," which the infamous Ozzy recorded and performed after he left Black Sabbath.
4) Coldplay's "The Scientist"
YouTuber bassoonarama recorded a number of bassoon covers a couple of years ago - mostly pop songs including songs by Lady Gaga and Michael Jackson. While Coldplay are not quite pop music (but about as close to pop as you can get), we really like this cover of "The Scientist." There's a bit of a long intro, so if you want to jump straight to the music, you'll want to fast-forward to around the 1:25 mark.
5) Journey's "Don't Stop Believin'"
Last but not least is the only video in our Top 5 to include other instruments beside the bassoon. Accompanied by an acoustic guitar and a keyboard being used as a drum machine, these guys rock the Journey classic, which achieved a revived fame a few years ago when it was covered on the TV show Glee.
And that's it! What's the best rock song that you've heard covered on a bassoon?
Article Author: Oliver Ludlow, In-House Bassoon Specialist and Director at Double Reed Ltd.
Meet the team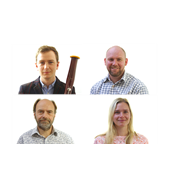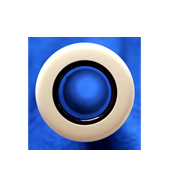 Subscribe to our mailing list
Tips, guides, news, reviews, videos, offers