The old musician
April 23rd, 2020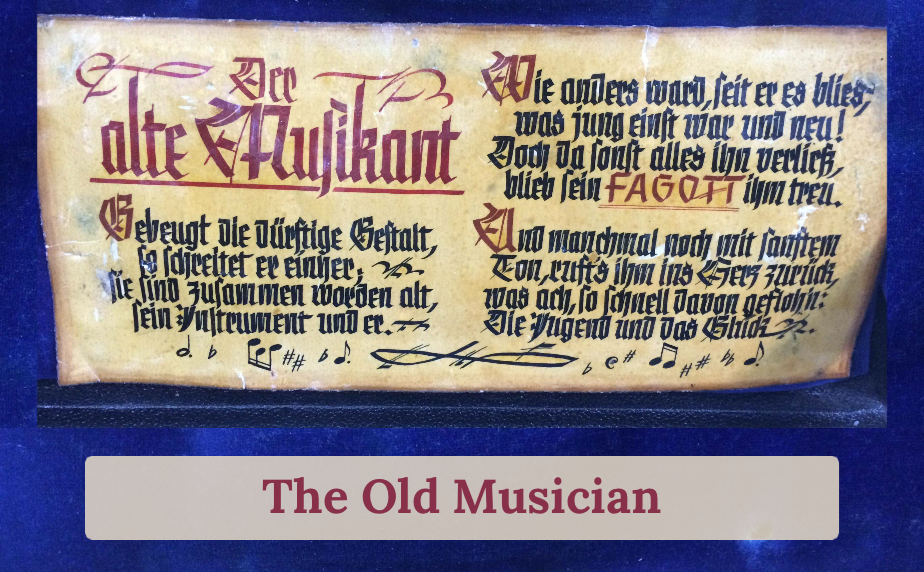 The old musician - bassoon poem
Bassoon poem found in 100-year-old bassoon case
We found this label in the case of a pre-war (1920s) Mollenhauer bassoon in our workshop - after translating it we discovered this beautiful poem about a man and his bassoon. Further research suggests the poem dates from at least as early as 1891! 
The old musician
Though his meagre frame is bent, he strides along. They have grown old together, his instrument and he.
How things have changed, since he blew it when he was young, and it was new! But, though everything else has abandoned him, his bassoon remains loyal.
And sometimes, with its soft tone, it recalls to his heart what had oh so quickly fled from him throughout his years; and he feels, once more, joyfully young.
If anybody has found anything like this with their bassoon let us know, we'd love to hear about it!
High-quality
Second hand bassoons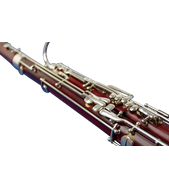 Our favourite
Bassoon reeds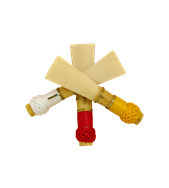 Carefully selected
Accessories