Is my child's bassoon holding her back?
October 9th, 2019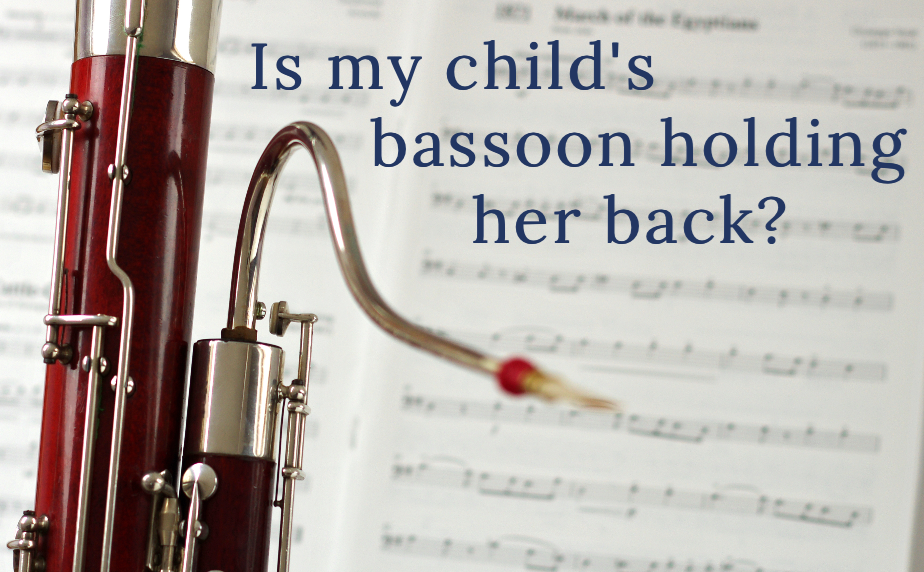 Is my child's bassoon holding her back?
Article Author: Oliver Ludlow, In-House-Bassoon Specialist and Director at Double Reed Ltd. 
Is my child's bassoon holding her back?
In the age of the internet, on-demand television, video games, and a myriad of other things vying for our teenage children's attention, how do we channel their interests into pastimes that will nurture their creativity, and help them reach their full potential?
Learning a musical instrument has huge benefits
Well, one tried and tested way of focusing their attention on productive interests, is encouraging them to learn a musical instrument. In fact, learning to play a musical instrument has been proven to have significant benefits for the developing brain, leading to greater brain function, speech processing, empathy, memory, motor skills, maths and science skills, and even improved mental health.
The social and academic benefits for teenage children are also very valuable - the team-working skills gained from playing in an orchestra are vital for later professional life, and the goal-oriented nature of regular rehearsals and grading examinations inevitably hone their ability to excel at curricular exams too.
It takes determination to reap the rewards
Despite the positive impacts of learning a musical instrument, it takes real determination for a teenager to face down the obstacles involved in actually learning to play one; to practise consistently, to continually level-up their abilities, to keep up with their peers, and, importantly, to find enjoyment in the process.
Of all the hurdles which children face while trying to learn a musical instrument, perhaps the most disheartening is when they have to battle with the instrument itself. Beyond the early stages of learning an instrument – once your child is ready to progress to playing more complex pieces of music – access to an instrument which plays well becomes crucial, because no matter how hard they try, fundamental problems with an instrument will lead to fundamental problems with their playing.
Poor instruments will eventually hinder progress
As is often the case with bassoons, children will usually start to learn on borrowed instruments (either from their school or local music services) which have deteriorated over time. Tight departmental budgets often prohibit the proper repair-work of instruments over the years, and as a result borrowed instruments, especially ones as complex as the bassoon, will often become over-run with problems.
In fact, most of the school or council owned bassoons that we have encountered at Double Reed have the majority of, if not all, of the following problems when they are first brought into our repair workshop: leaking pads, out-of-tune notes, binding keywork, wobbly tenons, swollen bores, rotten un-lined fingerholes, stuffy notes, noisy keywork (and lots more) – all of these problems, if not completely fixed, can lead to a very difficult bassoon learning experience.
Once your child gets past the first few grades, onto more complex pieces, and starts playing in groups with more accomplished peers, an instrument in poor condition will increasingly start to hinder their progress. This makes levelling-up a much more difficult task for the young bassoonist than it needs to be. 
Understandably, the more difficulty a learner has with their instrument, the slower their progress tends to be, which in turn hinders all of the social, academic and developmental benefits from taking effect.
Beyond the early years, a better bassoon is a big advantage
Of course, the problem is not limited to borrowed bassoons – beginner bassoons in general will often go unserviced for long periods of time (and a bassoon ought to have a regular service once a year). As a result, these bassoons, which would have remained in excellent playing condition with servicing, tend to accumulate problems which go unfixed, and therefore continue to get worse over time. The effect of this creates a conundrum for the parents of young bassoonists - is it worth the cost to repair the instrument, or would it be better to trade it in and buy a better one? 
Although beginner level bassoons, if maintained properly (see our article 'How to care for your bassoon' for tips), are generally excellent instruments, as your child progresses on the bassoon, they will inevitably reach a playing standard which requires a higher specification of keywork, more accurate intonation, and a richer tone. If they want to continue playing after they leave school, then they will most likely want to play in a local orchestra. This in turn requires both a certain standard of playing ability, plus all of the above (a higher specification of keywork, more accurate intonation, and a richer tone). A good quality student level bassoon will usually see them through to the end of school, but a serious amateur bassoonist after this will benefit from a better bassoon.
Your money goes further with a second hand bassoon
It follows that, if the condition of your child's instrument is holding them back from progressing to where they want to be, and they will need a higher specification bassoon by the time they leave school, then it is probably worth considering saving money on repairing their current instrument, and putting it towards a higher specification bassoon instead, or one which has been fully restored and serviced and is in as-new playing condition. Of course, many bassoonists decide that buying a restored second hand bassoon is the best option overall, as your money goes much further, and consequently you will end up with a higher standard of bassoon than you would if you bought one new.
So, if your child's bassoon is holding them back, how do you choose a bassoon that will help them progress? At Double Reed we have years of experience specialising in second hand bassoons, all of which are fully restored, serviced, and thoroughly tested by our bassoon specialists to ensure they are of the highest quality and condition. Get in touch with us for advice, and we will be able to help you find one that will suit your child's needs.
Article Author: Oliver Ludlow, In-House-Bassoon Specialist and Director at Double Reed Ltd. 
Highly popular
New mini bassoons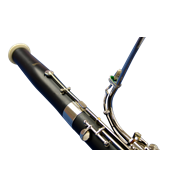 High-quality
Second hand bassoons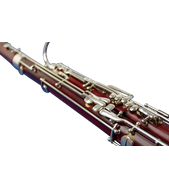 Would you like to
Sell your bassoon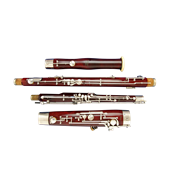 Our favourite
Bassoon reeds