BAFTA Award-winning actor Jason Watkins takes up the bassoon
August 9th, 2023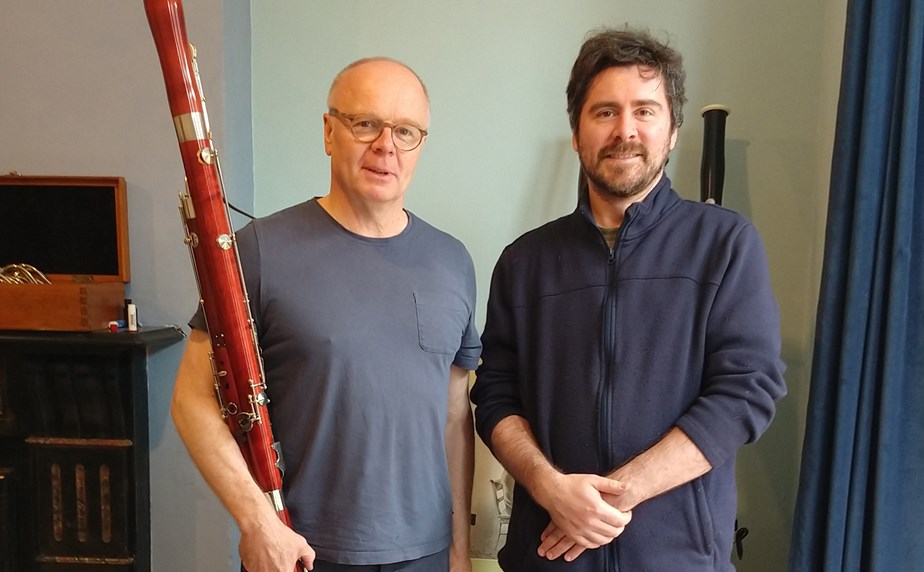 Double Reed's Tristan Lambert helps Jason Watkins buy his first bassoon
Jason Watkins, the stage, film and TV actor who has appeared in a multitude of productions including The Lost Honour of Christopher Jefferies (for which he won his BAFTA Award), W1A and The Crown, visited us at Double Reed to pursue his interest in taking up the bassoon. 
With little knowledge of playing musical instruments other than a time playing the clarinet at school, earlier in 2023 Jason undertook the lead role in The One Note Man, a short comedy film about a bassoonist. For this film Jason was required to perform on the bassoon, although being unable to play in real life. Having to learn the rudiments of playing for this role piqued his interest in the bassoon and he decided to pursue it further, resulting in his visit to us to explore the possibility of acquiring his own bassoon.
Tristan Lambert, one of our bassoon specialists, offered Jason a variety of bassoons to try and coached him through the basics of playing. After trying the bassoons and some discussion Jason plumped for one of them and, following in the footsteps of his character in the film, has now started on his journey to becoming a fully-fledged bassoonist in real life. 
We were delighted to help Jason on his way to achieving the goal of playing the bassoon, and are always ready to help others, beginner to professional, to achieve their bassoon-playing goals.
The One Note Man has been selected to be shown at the Rhode Island International Film Festival in the USA and it will be released in the UK soon.
Take a look at our range of bassoons here, and feel free get in touch for advice - we will be happy to help.
Our favourite
Bassoon reeds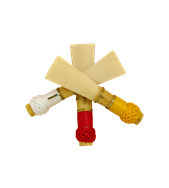 Carefully selected
Accessories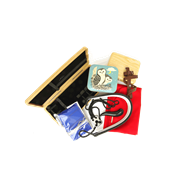 For any bassoon
Try Before You Buy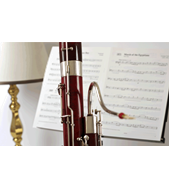 High-quality
Second hand bassoons