Re-homing forgotten bassoons this Christmas
November 19th, 2019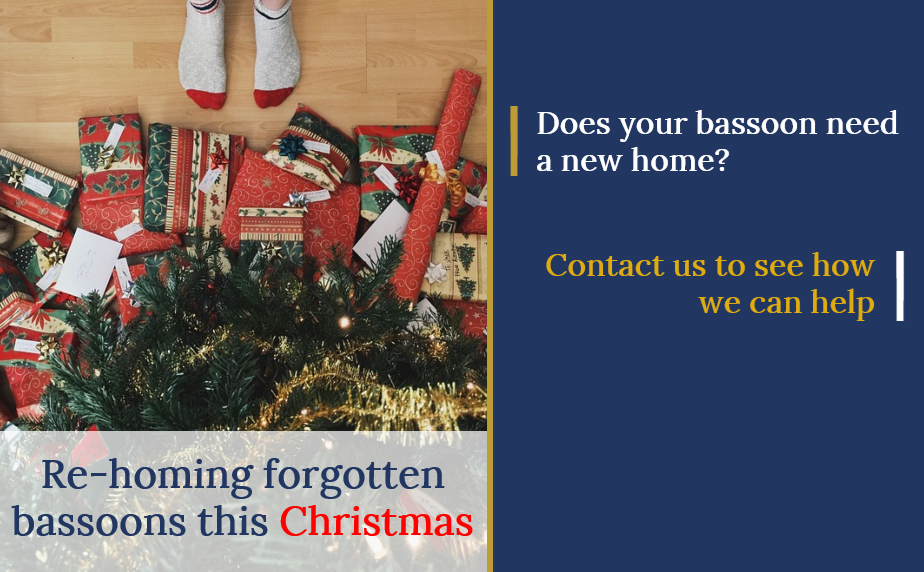 Re-homing forgotten bassoons this Christmas
Do you have a bassoon that needs a new home? Contact us for further information on re-homing your bassoon.
Learning to play an instrument can bring many years of joy, opening up new horizons, and paving the way for experiences that will stay with you a lifetime. Memories of your child, partner, mother or brother playing tuneful melodies through the walls will leave a lasting imprint on your whole household.
Sometimes, though, instruments that once forged fond memories, become memories themselves – packed away beside winter coats and disused printers. Sometimes life gets in the way, and a once-loved instrument is no longer played.
Well, re-homing used bassoons is our speciality, and during the Christmas period we hear from many parents, partners and family-members who are looking to give their loved ones a bassoon they will cherish for years to come. This is a poignant season for them, as forgotten bassoons wing their way from attics and cupboards into the hands of bright-eyed musicians.
In fact, in our workshop right now we have lots of bassoons being given a new lease of life – cleaned, repaired, re-silvered, re-padded, re-varnished, and, from Christmas day onwards, re-loved.
Do you have a bassoon in your house that needs a new home? Get in touch with us today to discuss how we can re-home your bassoon, and help find a new pair of hands eager to make it sing.
Your used bassoon will go on to forge new memories, inspiring musicians and audiences for many generations to come.
Contact us for further information on re-homing your bassoon.
High-quality
Second hand bassoons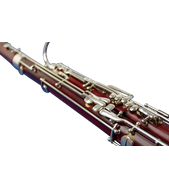 Would you like to
Sell your bassoon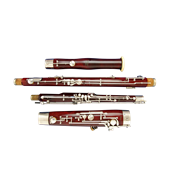 How to guide
Sell your bassoon on commission