New COVID-19 study on wind instruments including bassoon
November 20th, 2020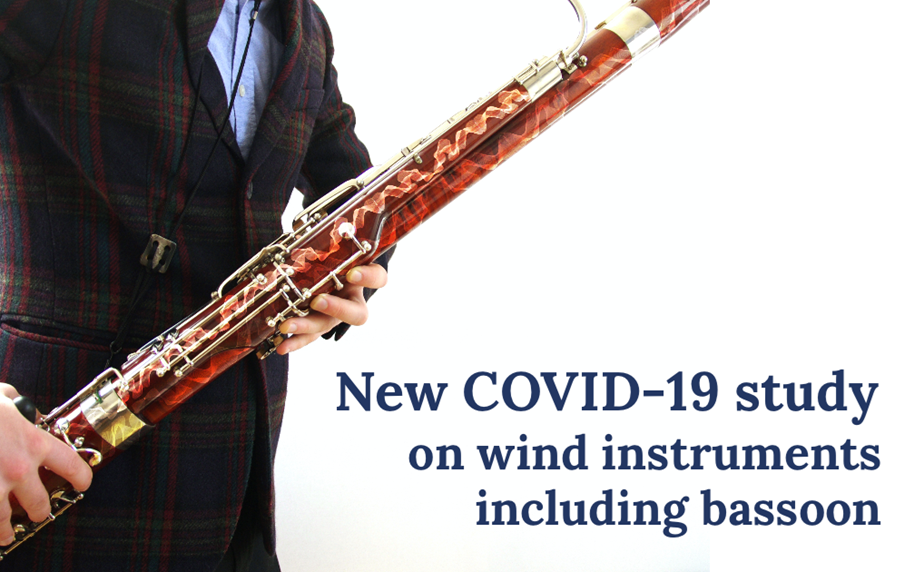 New COVID-19 study on wind instruments including bassoon
Article Author: Martin Ludlow, In-House-Bassoon Specialist and Director at Double Reed Ltd. 
New COVID-19 study on wind instruments including bassoon
On Friday 13th November the Performing Arts Aerosol Study Coalition released its third aerosol study of preliminary results. The aim of the study is stated as follows:
This study focuses strictly on the distribution of respiratory aerosol that is generated while playing wind instruments, singing, acting, speaking, dancing, and in a simulated aerobic activity, which may potentially contain virus. This study did not use a live virus and therefore cannot be used to determine specific infection rates. However, this study is based on previous research that shows the virus which causes COVID-19 can travel in respiratory aerosol. This study then was designed to identify performing arts activities that generate respiratory aerosol including volume, direction, density, and mitigation strategies. Aerosol is defined as solid or liquid particles suspended in a gas.
Neither the study nor this article aims to recommend any particular course of action, and is for general information only. The study may be read in full here: International Coalition of Performing Arts Aerosol Study Report 3
It consists mostly of graphs, so takes a short amount of time to read. The study refers to 'APS concentrations'. APS is explained elsewhere by the Performing Arts Aerosol Study Coalition as:
Aerodynamic Particle Sizer spectrometer (APS) is based on the acceleration of airborne particles immersed in an air flow through a nozzle (measures 0.5- 20 μm particles).
The study shows the bassoon to be towards the lower end of wind instruments in terms of aerosol concentrations emitted - not as low as the flute or recorder, but much lower than the oboe and trumpet. In addition, with the addition of a bell cover the aerosol concentration emitted declines by 89% from the non-covered results.
The risk or otherwise of playing any instrument depends of course on the room in which it is played and the positioning of instruments in the room vis a vis others in the room, and the study also covers these aspects. However, it clearly depends on other factors related to COVID-19 itself, the concentrations/time exposure required to infect others, and so on, which are not covered by the study. Therefore, it is not possible to use this study in isolation to come to any conclusions about the safety of playing an instrument with others present. Nevertheless the more information decision-makers have available to them the better quality the decisions will be.
Article Author: Martin Ludlow, In-House-Bassoon Specialist and Director at Double Reed Ltd. 
High-quality
Second hand bassoons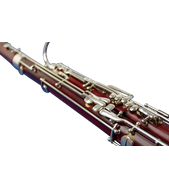 Our favourite
Bassoon reeds