Is now the time to have your bassoon serviced?
January 7th, 2021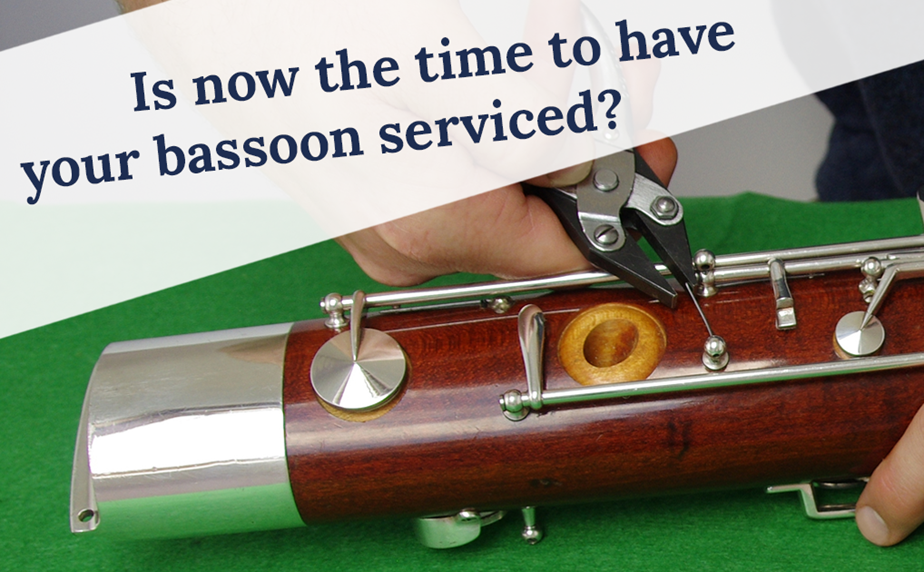 Is now the time to have your bassoon serviced?
COVID-19 vaccine
With the COVID-19 vaccine roll out now gathering speed, we can look forward with some confidence to ensembles and teaching starting up again in perhaps two or three months' time. But there is nothing worse for getting back into playing than a poorly functioning bassoon - it isn't much fun spending as much time fighting the instrument as making progress with your playing.
What our customers think of our bassoon servicing and overhauls
A service by us can sort out all the problems and bring your bassoon back to as close to new playing condition as it is possible to achieve. Most of our customers are amazed at the wonders we can work with their bassoons; here is the latest comment we have received (on Boxing Day), from the owner of a Schreiber bassoon: 
I would like to thank you and your colleagues for the work done on my Schreiber bassoon.  The overhaul has really improved the ease of playing and intonation beyond what I would have thought possible.
And here are another two comments received in late December from a professional bassoonist, after we re-finished and re-tuned his Heckel. The first quote is from the day he received it; the second after quarantining it a day or two later):
Hello. My wonderful bassoon has arrived! Thank you, it's so much more beautiful in reality than through the photos.
I played now my Heckel a few times. It's really a good instrument now.  My wife says that it sounds large and beautiful. For the intonation, I feel it is really much better, thank you. I can now play all my old reeds without intonation problems any more. 
And finally, here is another comment from a professional bassoonist about his Soulsby which we re-finished and sent back immediately before Christmas: 
I just received my bassoon and it is fantastic. The colour of the varnish is wonderful. The tuning of the mechanics is great, the new keys are perfect. It is much more comfortable!
How to get your bassoon to us
As during the first lockdown, we appreciate that it is difficult to bring your bassoon to us for a service, so if you are in the UK we are again offering a fully-insured collection service during this period. We will send you a custom-made box with all the packaging you need to get it here safely. We then arrange collection of your bassoon and, following the service, deliver it back to you.
However, if you are permitted to bring your bassoon to us, we are open for drop-offs and collections during normal working hours. You can arrange your own shipping of course, if you prefer.
We will do our best to fit in with your timescales for carrying out the work, and are happy to discuss the work you require and when you require it prior to receiving it. For re-finishes we always photograph the work at each stage and invite our customers to participate in all the decisions which need to be made as the work is carried out.
About our Repair Service
We have a fully set-up workshop with three highly trained bassoon repair technicians (probably the biggest team of dedicated bassoon repair technicians in the UK), and we undertake all kinds of work from servicing to complete overhauls.
We have stringent procedures in place for COVID-19 to protect our staff and customers and, with these in place, all staff have worked continuously throughout the last nine months, albeit some work has been carried out at home where suitable and necessary. 
Please contact us if you are contemplating having your bassoon serviced or overhauled and we will be pleased to discuss your requirements with you.
High-quality
Second hand bassoons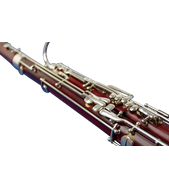 Contact our in-house
Repair service