Discovered: first edition Galliard print published in 1733
November 29th, 2022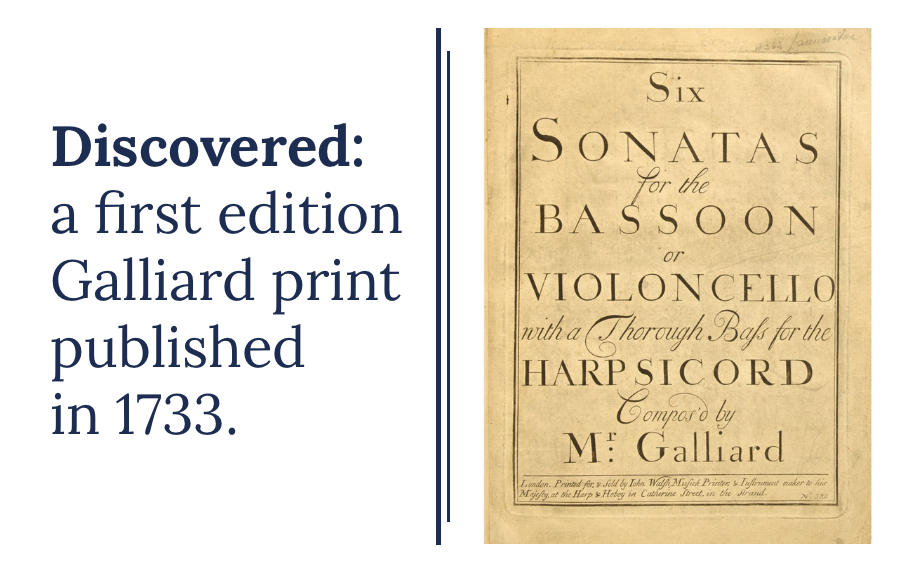 Discovered: first edition Galliard print published in 1733
Are you both a Bibliophile and a Bassoonophile?
If so, you will be fascinated by a book in our collection – a first edition plate-print of Johann Ernst Galliard's Six Sonatas for the Bassoon or Violoncello with a Thorough Bass for the Harpsicord published in 1733.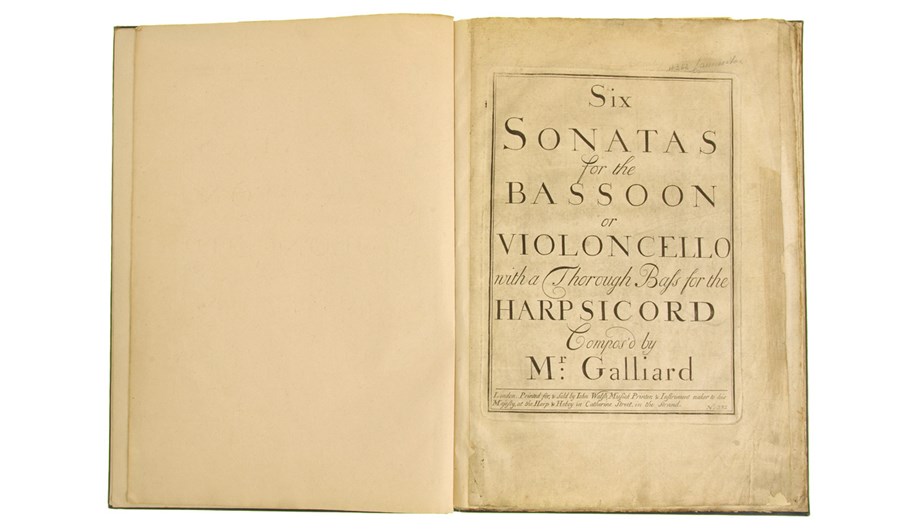 This work is available in multiple more recent editions and Sonata III is particularly well known to bassoonists. Eastman School of Music holds a first edition also, in their Sibley Music Library. A pdf of their copy is to be found on imslp. Although our copy has been re-bound it is complete and in remarkably good condition. The outside edges of the engraved brass plate can still be seen imprinted into the paper.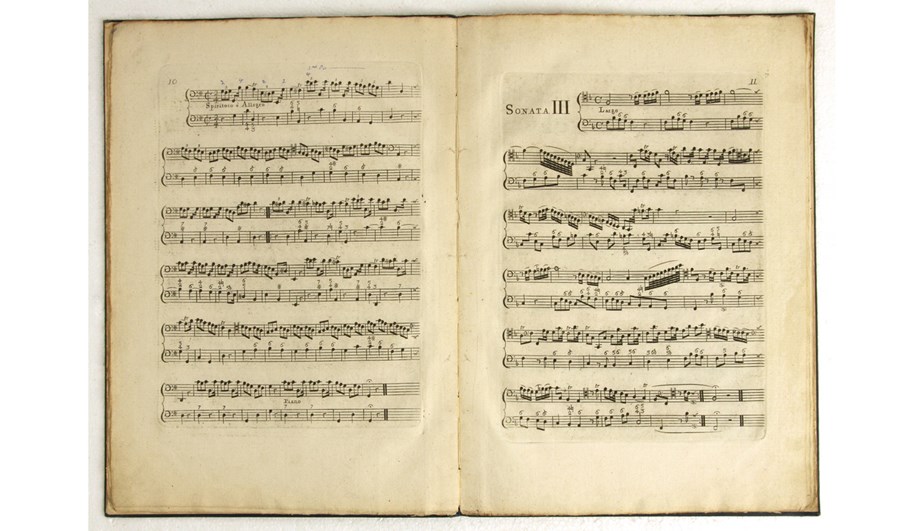 Johann Ernst Galliard was a German composer and oboe and recorder player, and lived from ?1687 to 1749 making him an almost exact contemporary of Johann Sebastian Bach and George Frederick Handel. He moved to England and became Chapel-Master of Somerset House, living in London at the same time as Handel. He composed a wide range of music including several operas and instrumental music; he also translated into English from Italian the Observations on the Florid Song; or, Sentiments on the Ancient and Modern Singers by Pier. Francesco Tosi. This was published in 1743 in London.
According to the title page, his Six Sonatas was 'printed and sold by John Walsh Musick Printer & Instrument maker to his Majesty, at the Harp and Hoboy in Catherine Street, in the Strand' (London) in 1733, when Galliard was living in London.
This book forms part of the sheet music library originally owned by Archie Camden OBE (1888 to 1979), a well-known British bassoonist and pedagogue and then his son Kerry Camden.
We have acquired this large library of chiefly bassoon-related music, which includes manuscripts from a number of British 20th century composers.
A retired professional bassoonist, who looked through the library recently, commented that it must be one of the best collections of bassoon music in private hands in the UK if not the world.
We will be featuring other interesting works in future articles.
News and guides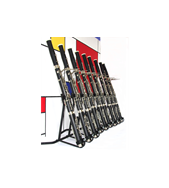 High-quality
Second hand bassoons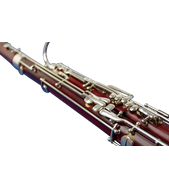 Contact our in-house
Repair service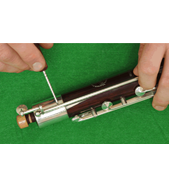 Would you like to
Sell your bassoon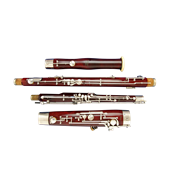 Does your bassoon/oboe need a repair or service?
Why not get in touch?