Make your money go further when buying bassoon reeds
September 22nd, 2023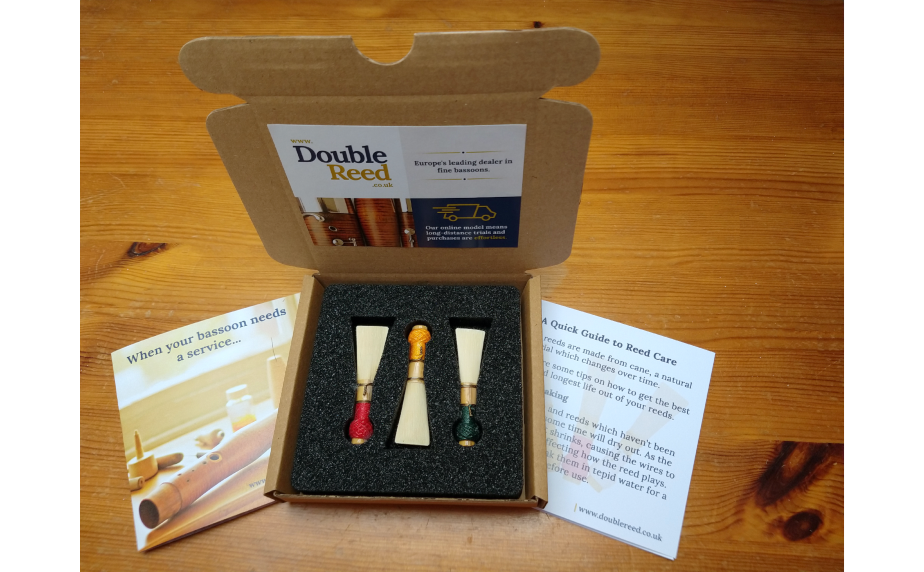 Make your money go further when buying reeds
We thought we would share with you how we make your money go as far as possible when you buy reeds from us.
Reusable Packaging
We send all our reeds out in custom-made foam reed holders, which not only protect your reeds in transit but are sturdy enough to last for several years in place of a reed case. Just perforate the cardboard outer to allow some air circulation and you have a ready-made reed case for long-term use. 
A Quick Guide to Reed Care
Caring for your reeds will make them last longer as well as perform better, so we include a leaflet with every order telling you how to look after them and adjust them.
Discounts for buying three and six reeds
Buy three reeds and we will give you a £6.00 discount. Buy six reeds and we will give you a £12.00 discount. Automatically deducted when you buy online.
Well-made Reeds
We carefully select our reeds to be durable and long-lasting, using only makers who work to a consistently high standard. So you won't need to buy reeds so often and won't suffer from reeds which just don't work properly after a short while.
Advice Service
We want to make sure you narrow down your choice of reeds before buying so that you don't waste money on a reed which doesn't suit you or your playing context. So we are happy to give advice to anyone who can't make up their minds about the best reeds to buy.
Take a look at our reed selection here, and contact us know if you need any help choosing reeds that suit you.
Contact our in-house
Repair service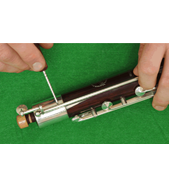 Does your bassoon/oboe need a repair or service?
Why not get in touch?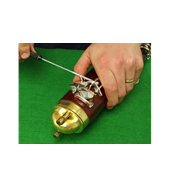 High-quality
Second hand bassoons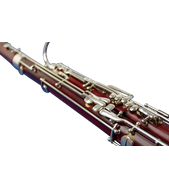 Our favourite
Bassoon reeds