Growth fuels expansion of our repair department
September 6th, 2018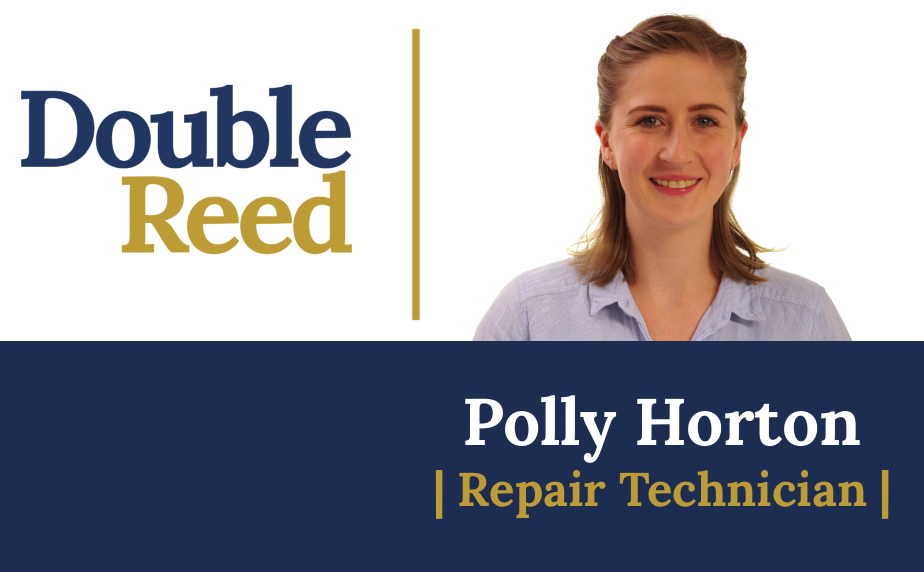 Polly Horton: The newest member of the Double Reed Ltd. team
Polly Horton has joined our repair department as a bassoon repair technician, and will be fully trained in all aspects of servicing, repair and overhaul of bassoons.
Demand for both our bassoons and repair service has grown steadily over several years and Polly will help ensure that we continue to provide a timely service of the highest quality for all our customers.
There are very few bassoon repair technicians in the UK working to the standard our customers require, so we have taken the step of training Polly in-house; it gives us the opportunity to guide Polly to follow our meticulous repair and overhaul processes from the outset.
Polly has both undergraduate and master's degrees in music performance, specialising in bassoon. This background, combined with her aptitude with her hands, make her an ideal fit for the business, and she will be able to contribute to the success of the business in a range of areas as well as repair.
Polly says,
"I am very pleased to join Double Reed Ltd. and am looking forward to becoming a fully-trained bassoon repairer; with so few specialist bassoon repairers in the UK, I see this as a great opportunity to really learn the skills needed to keep much-loved bassoons in service for both current and new owners, while continuing to make use of my playing skills". 
September 2018
Contact our in-house
Repair service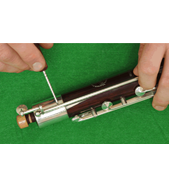 Does your bassoon need a repair or service?
Why not get in touch?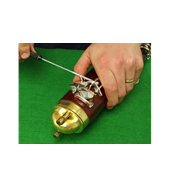 Looking for some
advice or more information?