A 200 year old bassoon case!
August 19th, 2022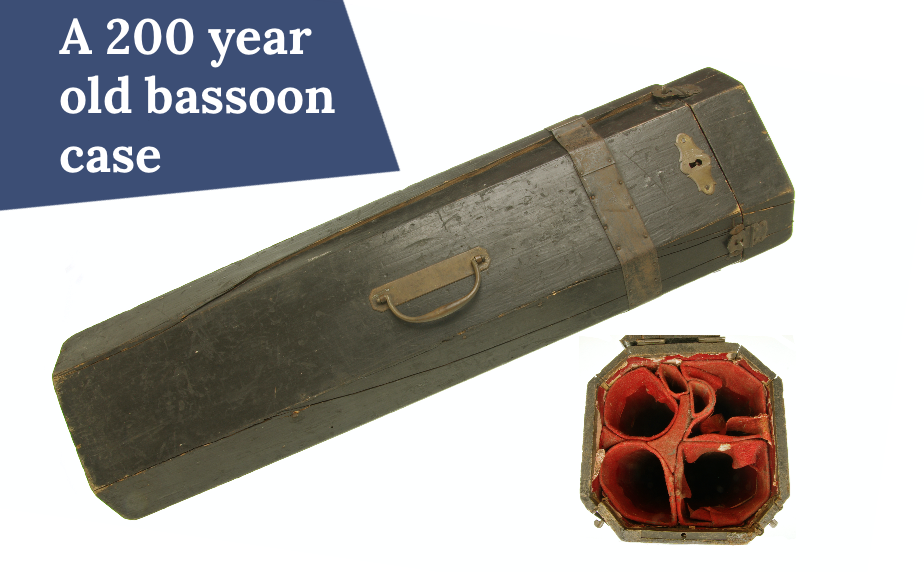 A 200 year old bassoon case!
We have recently acquired a 200 year old bassoon case!
The case does not have a maker's mark, but was likely made by, or for, Classical bassoon maker Charles Rust of Lyon in the early 1800s.
It is made of wood and is octagonal, with a robust, compact design, and separate spaces for all four bassoon joints, as well as two slots for crooks. There is additional space in the lid which could hold a pouch or box of reeds.
The inside is lined with red leather, and has three locking mechanisms and two handles.
A welcome addition to the Double Reed collection.
Do you have any very old bassoon related accessories? Send us a photo, we'd love to see them!
High-quality
Second hand bassoons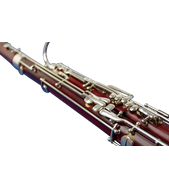 Our favourite
Bassoon reeds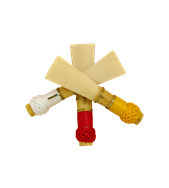 Contact our in-house
Repair service