A versatile balance hanger, made by Bass Bags. It helps reduce the weight of the bassoon on the player's left hand by changing the balance point of the bassoon. It alters where the neck strap or sling connects to the bassoon, and thus distributes the instrument's weight more evenly.
Adjustable with three different positions
Fits any bassoon
Can be moved from instrument to instrument
No extra fixings required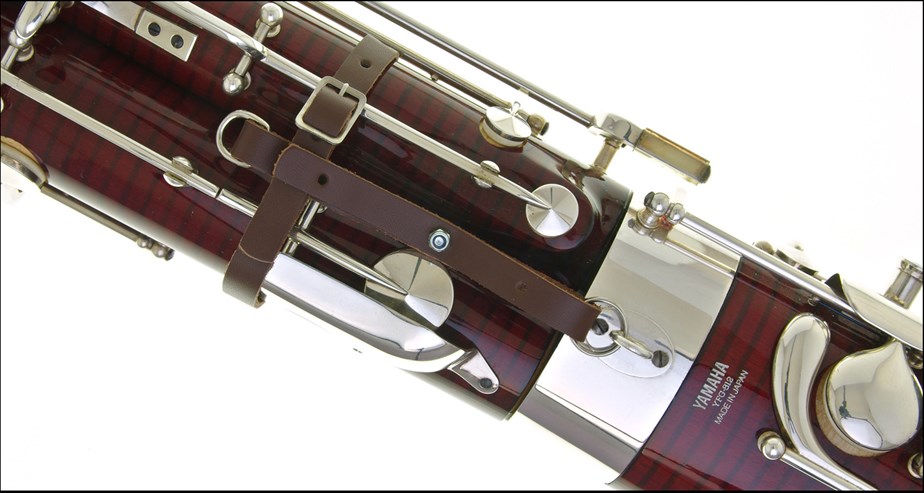 How to fit the balance hanger
It is very simple to attach the balance hanger, and it should be possible to work out from the picture above; but if in doubt, follow these instructions:
Attach the balance hanger's key-ring style ring to the bassoon's neck strap ring as you would fit a key onto a key-ring.
Lay the leather piece attached to the ring along the join between the long and wing joints
Pass the leather loop around the back of the bassoon, threading it underneath the C#/D# trill key rod and the whisper key bridge rod but over the top of the key guard.
Do up the buckle ensuring a snug fit. 
Attach your neck strap or harness to the ring at the upper end of the balance hanger.